LLC "Western Ukrainian Center "Medservis"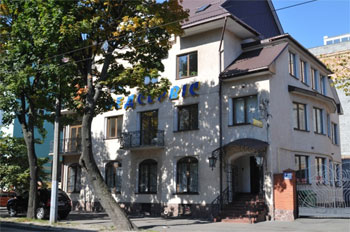 Was founded in 1995. LLC "Western Ukrainian Center "Medservice" is one of the leading companies of Ukraine in the maintenance of medical equipment.
The company passed the certification on maintenance, repair, installation, commissioning, testing and measuring the output parameters of medical equipment and measuring instruments for medical purposes.
Main activities: development, research, production, servicing, installation, sales of modern medical technology.
Under its own brand "ОБЕРІГ" company offers a wide range of medical products:
electric air sterilizer;
patient monitors including centralized monitoring system;
anaesthesia units
electorocardiograph;
breathing units;
bactericidal recirculator;
x-ray protection;
operating table;
operating lamps;
medical pendant.
This equipment is certified in the European Union, has successfully passed certification, metrological certification and registration in Ukraine.
Equipment "ОБЕРІГ" is the product introduction of new technologies of the world leading companies in the field of medical equipment, has no equal in the market of medical equipment, value and affordable prices as world level.
Highly qualified specialists Ltd "Western Ukrainian Center "Medservis" carried out quickly and efficiently installation of centralized medical gas, ventilation systems, hydraulic test of autoclaves, installation of cryogenic gasifiers different volumes of sterile assembly facilities (clean rooms).
Ltd "Western Ukrainian Center "Medservis" offers its customers world level medical products quality and service all over Ukraine.